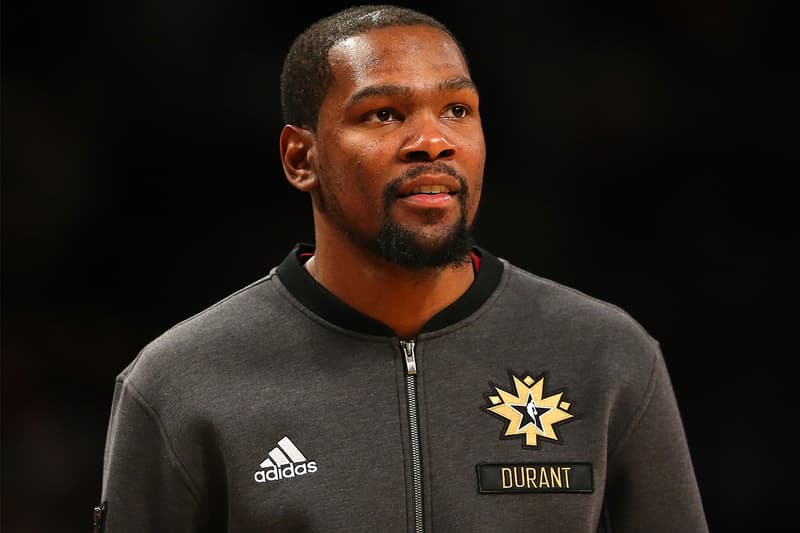 The NBA recently decided to get more serious when it comes to recording players' ages and heights in an effort to avoid purposeful inflation and deflation of the important statistics. Players will often exaggerate their height to stay within a certain position's range, but back in September, NBA spokesman Mike Bass confirmed to The New York Times that a new vetting process would be enacted in the near future. "A consistent process has been created to ensure the integrity and accuracy of the data on team rosters," he outlined.
Kevin Durant previously admitted to the Wall Street Journal that he changes his height based on the situation. "For me, when I'm talking to women, I'm 7 feet," he jokingly explained. "In basketball circles, I'm 6'9". But really, I've always thought it was cool to say I'm a 6'9" small forward. Really, that's the prototypical size for a small forward. Anything taller than that and they'll start saying, 'Ah, he's a power forward.'"
Now, the organization has revealed official heights for star players like Durant, Dwight Howard, LeBron James, Anthony Davis and more. A side-by-side comparison image that has been circulating Twitter points out that the measurements were taken without shoes and that as a result, Durant's official height is just above 6'9".
The NBA has installed new rules for teams to verify official player heights, now without shoes.

Here are the new heights for Dwight Howard, Anthony Davis, LeBron James, Kevin Durant and Klay Thompson, according to our NBA Insider @ShamsCharania pic.twitter.com/Zj6B6rt8pF

— Stadium (@Stadium) October 18, 2019
According to NBA deputy commissioner Mark Tatum, the NBA's reasoning for becoming more strict about measuring these statistics is purely for integrity's sake. "In this new world that we're living in, the integrity of that information is critical," he explained to Bloomberg earlier this year. "That's knowable information, and it's something that we are looking at. The standards now, in a legalized sports betting world, are going to be much, much higher than they ever have been."
LeBron James made headlines for entirely different reasons recently, as the jersey he wore on his first Sports Illustrated cover sold for over $180,000 USD.